Back Home
Scarsdale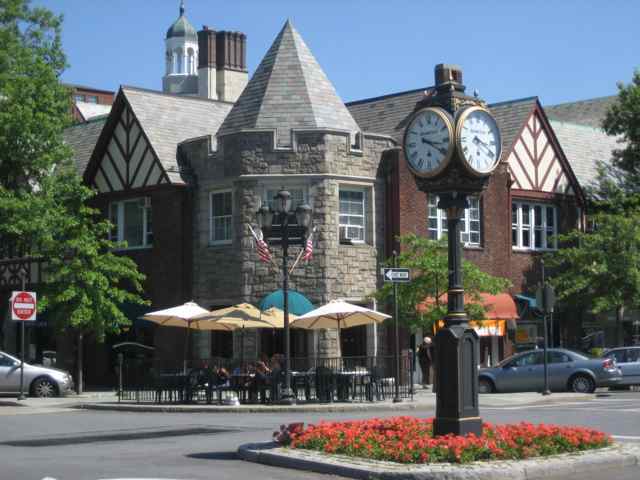 Located 21 miles from Manhattan, Scarsdale is a community of gently rolling hills dotted with single- family homes. Its respondent setting has retained its natural appeal, with swan ponds, expansive meadows, and a nature preserve with walking paths. Offering a unique combination of ample recreational facilities, unspoiled natural beauty and an outstanding educational system consistently ranked among the top nationwide, Scarsdale has been compared to a Utopian village.
Strolling through downtown Scarsdale, one can enjoy the charm of Tudor-style buildings which dominate the area and are a landmark of the Villages English heritage. It offers shoppers a selection of old-fashioned and gourmet food stores, a supermarket, unique flower shops, book and toy stores, a variety of clothing stores for adults and children, gift and jewelry shops, and the town's main Post Office.
Chase Park, in the heart of downtown, further enhances the area. There is an open green space where residents enjoy picnicking or music concerts. Scarsdale residents can also shop at the Heathcote "Five Corners" where there is a vast selection of food stores including Balducci's, a gourmet food store which is a favorite among local residents who enjoy meeting for cappuccino at the espresso bar.
For those who prefer the sophistication and wide selections available at larger stores, the highly acclaimed The Westchester, is located only a few minutes away in neighboring White Plains. One can shop at department stores such as Neiman-Marcus and Nordstrom and over 200 other specialty stores. Lord and Taylor, Bloomingdale's, Macy's and Whole Foods are located nearby.